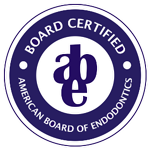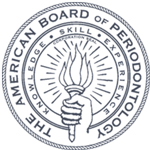 The purpose of board certification is to assure the public that the endodontist/periodontist has demonstrated exceptional knowledge, skill, and expertise in the specialty and to progressively raise the quality of patient care. In order to become board certified, the specialist completed a fellowship program of an additional two to three years, took a board-certifying written examination, oral examination, and case studies (endodontics).
Value of Board Certification:
Achieving the highest level of knowledge and skill possible
Continually pursuing new knowledge and expertise
Fully understanding and applying new research and advances in the practice
Ensuring the highest possible quality of care for the patient.
Board certification requires hundreds of additional hours of preparation to test judgment, skill and knowledge to demonstrate the highest quality of care.