Before and After - Endodontics
Incredible results and inspiring journeys; see some of our patients' before and after photos next time you visit our practice.
---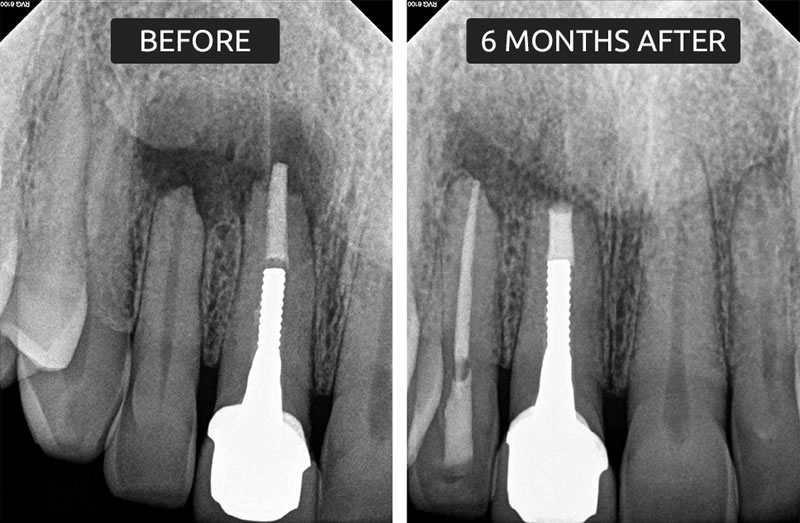 Apicoectomy completion due to a large prior post placement and an infection around previously root canaled tooth. Excellent healing after six months. Patient had his front tooth saved.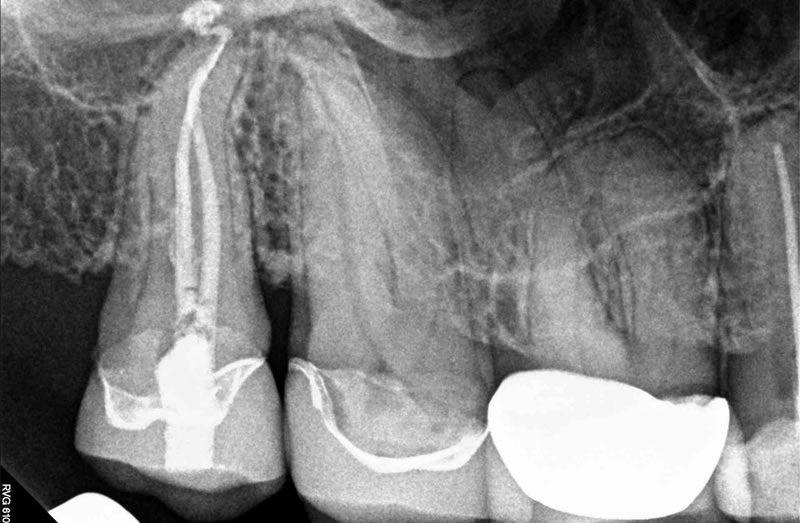 Root canal treatment on a wisdom tooth. Difficult to reach teeth can be treated and retained.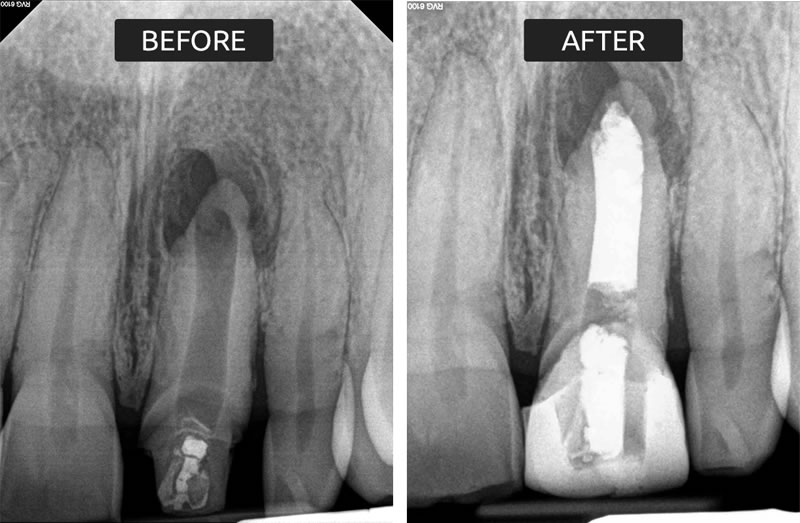 Open apex (root end) root canal therapy restored with special MTA filling. Patient had his tooth saved even when trauma occurred during adolescence.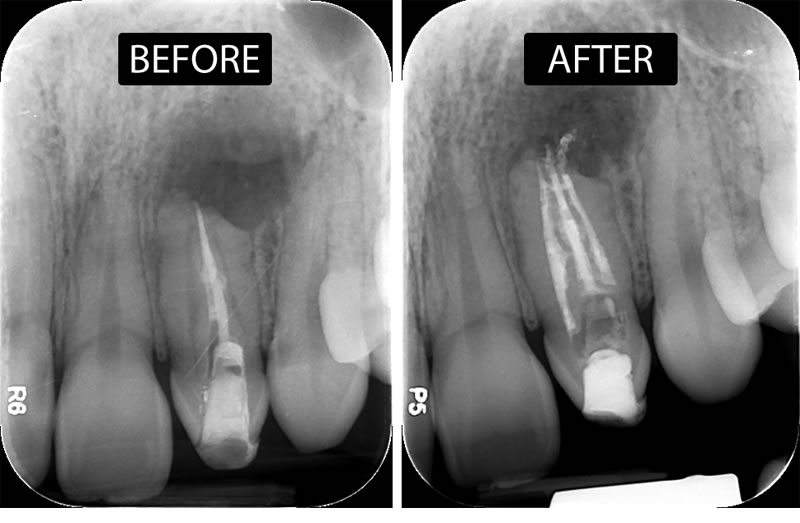 Unusual root anatomy (Dens in Dente). Front tooth had multiple canals and difficult to treat anatomy.
Retreatment therapy of front lower teeth through crowns. Six month follow up radiograph shows excellent healing around the teeth.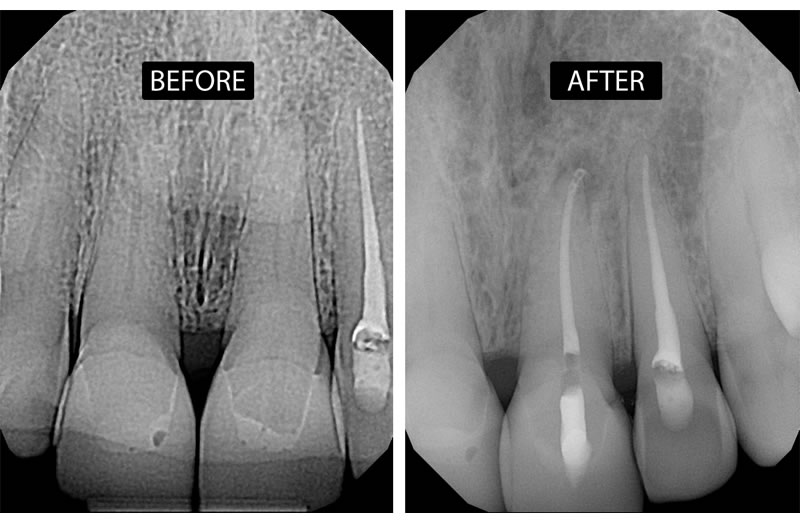 Calcified root was successfully treated with minimal tooth reduction through a conservative access. Patient was able to keep her tooth and crown